Lead a Better Life Quality
Life quality of a person can be enhanced through making synergy of three highest levels of distinctive personalities of human being. Human, as such, can be distinguished individually by seven levels of their existence, which are: in most obvious form like body, breath, mind, intellect, memory, ego and most subtle form soul. Three subtle parameters of individual existence, which are memory, ego and soul are directly related with human' education, emotion and ethics respectively. Integrating these three- EDUCATION, EMOTION and ETHICS a person can lead a better life quality.
About Me
I am Dinesh Chapagain from Nepal. I have learned engineering, management and psychology in university, and have worked with people in business and educational environment. I am a firm believer of Quality, i.e., Quality products, Quality services, Quality people and Quality lifestyle.
Making Synergy To Improve Life Quality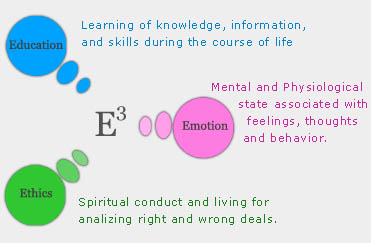 Welcome to my site
This is a personal but open park where people of different walk of life may stroll and make an observation of the world of life quality. It contains knowledge sheets on three fundamental issues on quality- Networking for Quality, Preparing Quality Mindset, Work Life Quality and Books on Quality. Besides, it also contains discourse on Quality as well as my personal pages. Also, I have tried to post my Photoiku (Photo with Haiku) and my diary, you may be interested to observe and comment on them.
Visitors are welcome in this park and share their valuable and interesting wisdom with others.
My Haiga (February 2018)
मिलको भोँपू (Mills Siren)
freezing morning . . .
dreaming and enjoying
a mills siren
More Haiga..